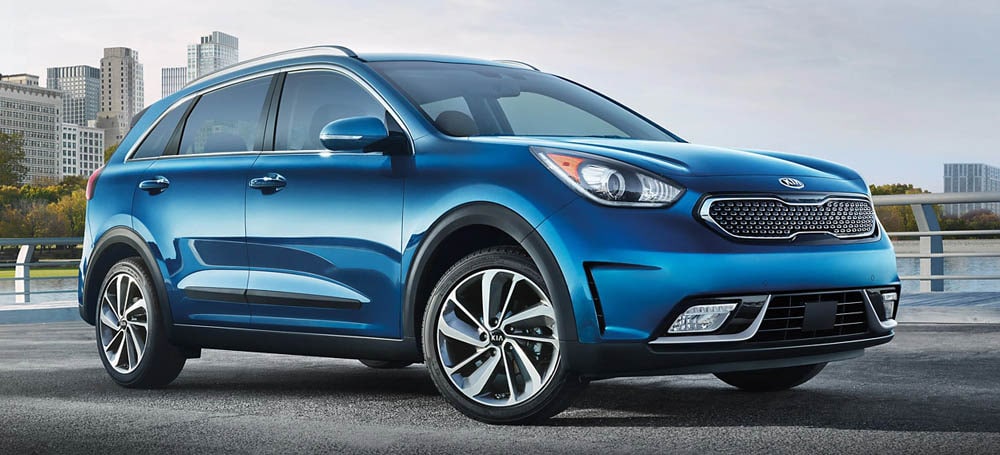 2022 Kia Niro Now Available!
Current Kia Niro Lease Deals, Specials & Offers
Are you shopping for an new Kia Niro for sale near you? Not sure where to start? Visit Kia of Carmel serving Indianapolis, Beech Grove, Speedway, and surrounding areas. Find the latest Kia Niro lease deals, specials, and incentives. Discover how you can take home a new crossover SUV with hybrid technology, Kia's full array of driver awareness features, and the latest infotainment system. Ask about our special Kia lease and finance options. Take a glance at our new Kia Niro inventory. Let us help you find the best Kia deal for you.
We have all of your favorite Kia Niro models, including the LX, LXS, LXS Special Edition, EX, EX Premium, and Touring Special Edition. We also have a vast selection of Kia Niro accessories to help you upgrade your standards. Find your new crossover SUV today. Make your way down to our local Kia dealer near you and schedule a free test drive. We are located at 4500 E 96th Street, Indianapolis, IN 46240.
If you would like to save time and money, fill out the free online form on this page. It just takes a few seconds. That's more than enough time for you to take home an all-new Niro Kia crossover. And don't worry. There's no risk or obligation. Just promise of huge savings on all of our current Kia Niro models. So, what are you waiting for?
Make an appointment